Woo-hoo! I just got Dusty back from the painters today - the frame had developed a crack in one of the seatstay joints so it had to be re-brazed, good a time as any for a new paint job.
Rick at D&D did a fabulous job, the pic doesn't do it justice. I stayed with the original Dusty Rose color. The color seems a bit deeper than the original, but the could just be due to fading of the old paint or yellowing of the old top coat. Rick blinged it out a bit, with some of the lug cutouts filled in in ivory (which is more apparent on the fork). Rick couldn't find the original Waterford-era decals (with the arrow motif) so we went with the current Riv decals, which look lovely.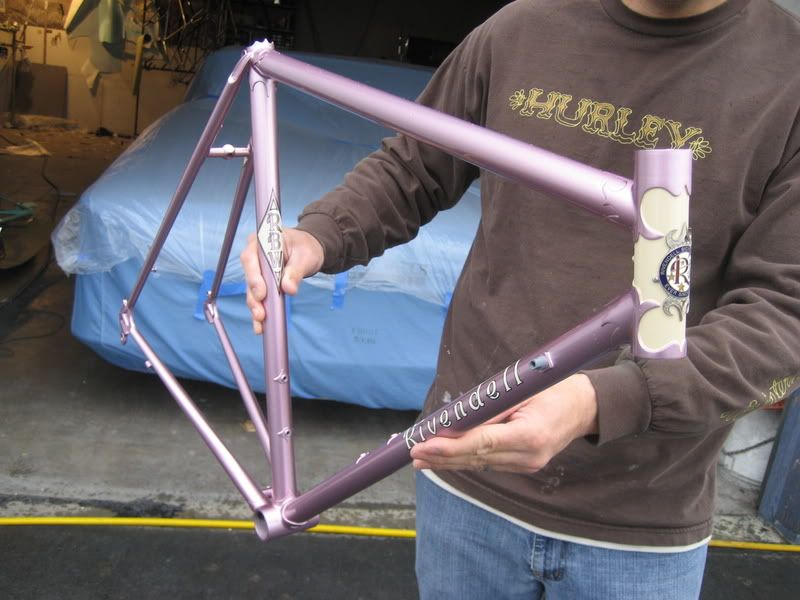 She's being built up by Robinson Wheelworks, so I should have my sweet bike back by the beginning of March.
I'm giddy as a little schoolgirl! :^)