I was off work for an entire month after my bike crash, and started up again this week.
Look what was awaiting me on my office door Monday morning!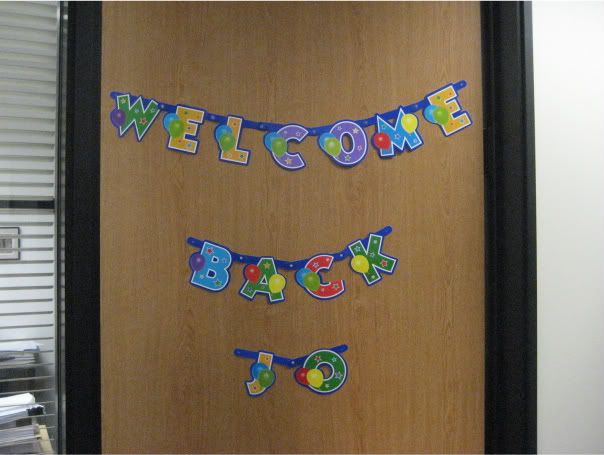 Do I have great co-workers or what??
And look what was awaiting me inside my office ...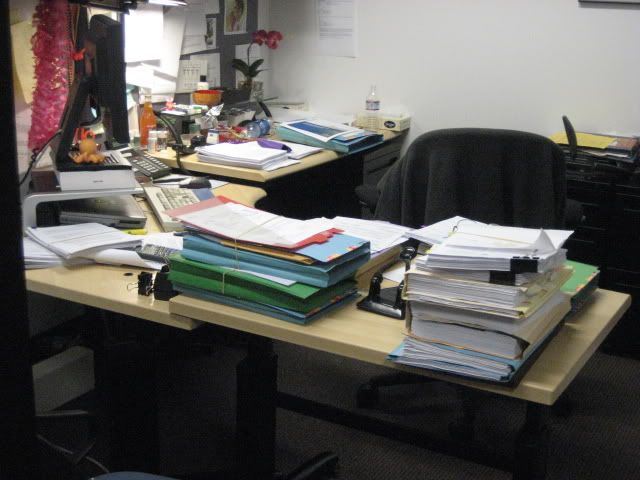 AACK!
Only kidding, I'll get to it all in due time.
It's good to be back.